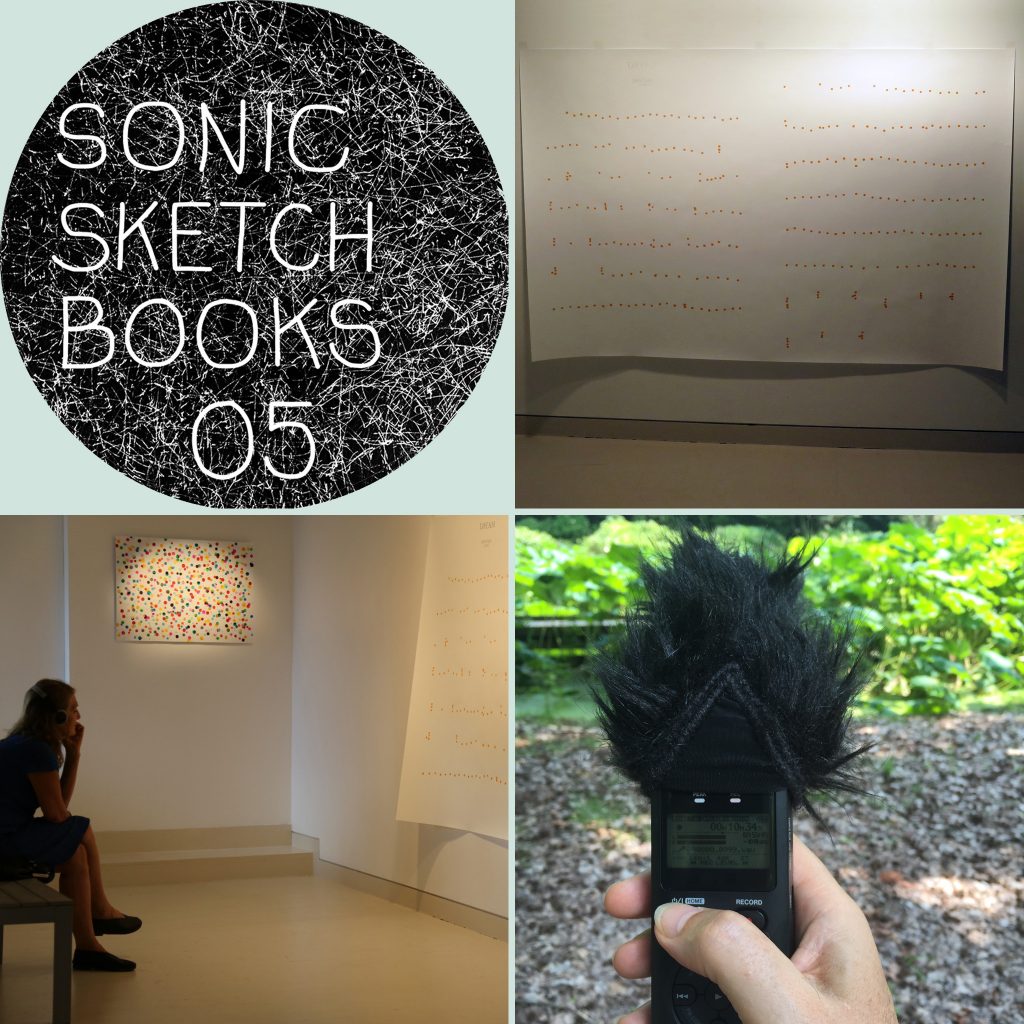 release date: 02 february 2021
listen on soundcloud
installation – 'dreamfield 48/15'
This episode is a recording of my 2015 installation 'dreamfield 48/15', an homage to John Milton Cage Jr, the American 20th-century avant-garde sound artist, composer, writer, philosopher, provocateur, mushroom expert and visual artist, who has been a lifelong inspiration.
The work comprises a large drawing on paper hanging on a wall, and, opposite this, a few meters away, a bench seat with two sets of headphones.
The pencil and ink drawing is a hand enlarged version of the sheet music for John Cage's 1948 composition Dream. I replaced the scored notes with painted orange dots to create a visual representation of Dream's pattern of sound.
At the bench seat headphones, two separate sound sources combine into a single stereo stream. One is a piano recital of Dream played by artist colleague Barbara Campbell. The other is excerpts from my field recordings made in Kyoto in 2015.
The two sources play continuously and are not synchronised. The field recordings play in random order, and the piano recital loops, creating an autonomous cinematically suggestive mix that varies all the time.
While the field recordings evoke minds-eye images, the listener looks at the real-world drawing and perhaps tries to match the drifting lyrical piano notes with their corresponding orange dots.
dream field 48/15
ink on paper – 2250w x 1500h mm, electronics (2 x iPods, custom cable, 2 x stereo headphones),
audio media, bench seat