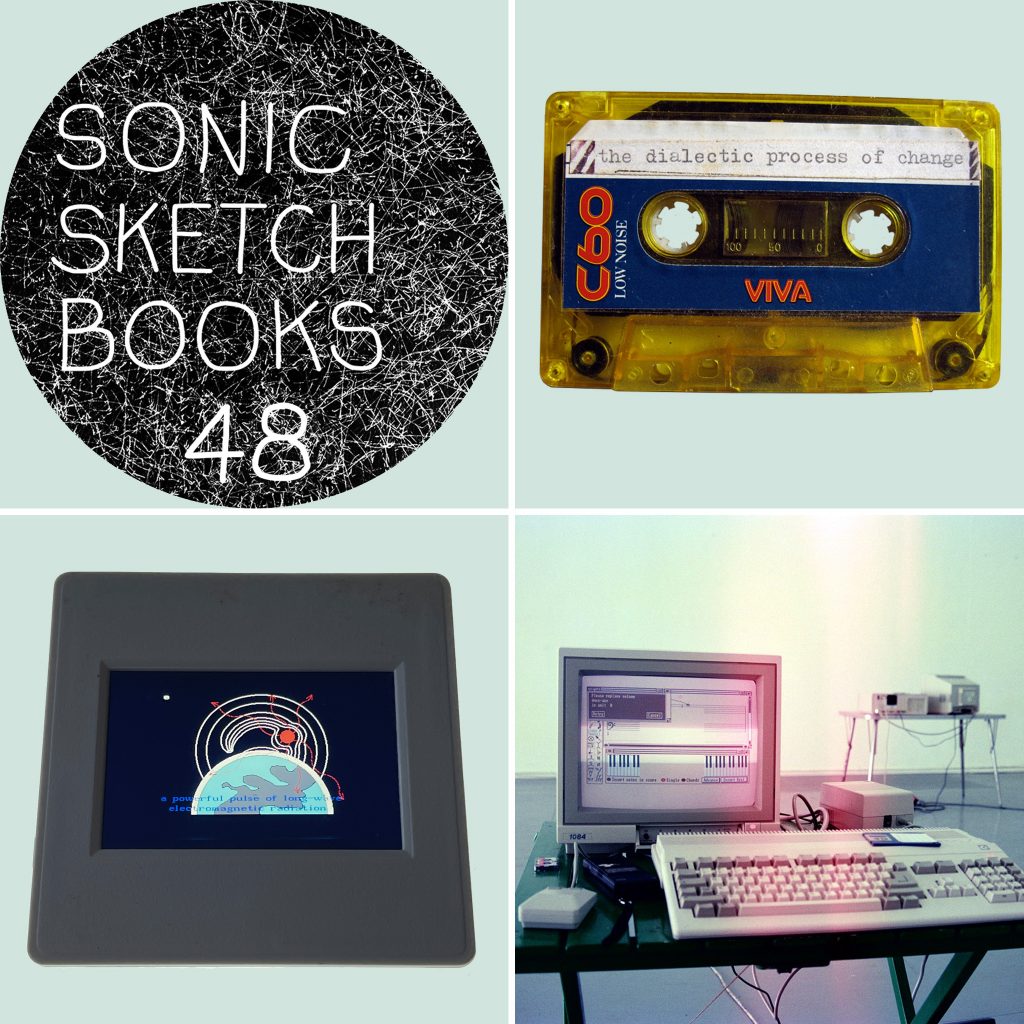 release date: 30 november 2021
listen on soundcloud

Forced Audience, Lament of the Lion Killers, Today the World, Pace of Erosion… titles of cassette tape sound works I made in the 1970s and 80s.

This episode is an ethereal visitation from that time, airing a few sonic explorations I made then working alone in share-house bedrooms and with collaborators in practice rooms, galleries, abandoned buildings and the street.

We begin with a 1981 recording made with artist John Nixon after-hours in Brisbane's Institute of Modern Art. John was the new director, up from Melbourne where he'd established his legendary Art Projects gallery. He invited me to work as a gallery assistant, as technical assistant for his audiovisual projects, and as one of many collaborators in his utopian AntiMusic project. 

For these night sessions, John brought prepared cassettes he'd recorded sounds onto and we'd improvise live with their playback, recording onto another cassette recorder, always in one take. In 'Across a Distance', John sings his lyrics adapted from Russian Futurist poetry, I play the saxophone and other instruments are by John and percussionist Clare Mackenna.

We named our group The Black Spots and John published this track in his AntiMusic Sampler on the London-based Audio Arts series of cassette releases. They can be listened to online at the Tate London's website.

Following this are excerpts from my one-off cassette tapes. Someone I explored sound with was Brisbane digital media wiz Adam Wolter. We started cassette recording and experimental instrument building while in high school together in the mid-70s – track two is a sample of this youthful anarchy. Having studied computer programming Adam became adept at coaxing unusual creative possibilities from Amiga computers. Tracks here include samples of his early computer music experiments overlaid with my early play with text-to-speech synthesis.

Another longtime collaborator heard here is Brisbane artist Eugene Carchesio, a fellow sonic explorer who continues to make and release beautifully enigmatic offerings of minimal means.

There's plenty to say about each track but it's perhaps better to offer them without too much prefiguring…

…On re-listening to the recordings it struck me that the sounds I found of interest then remain much the same 40 years on, as podcast listeners may recognise.