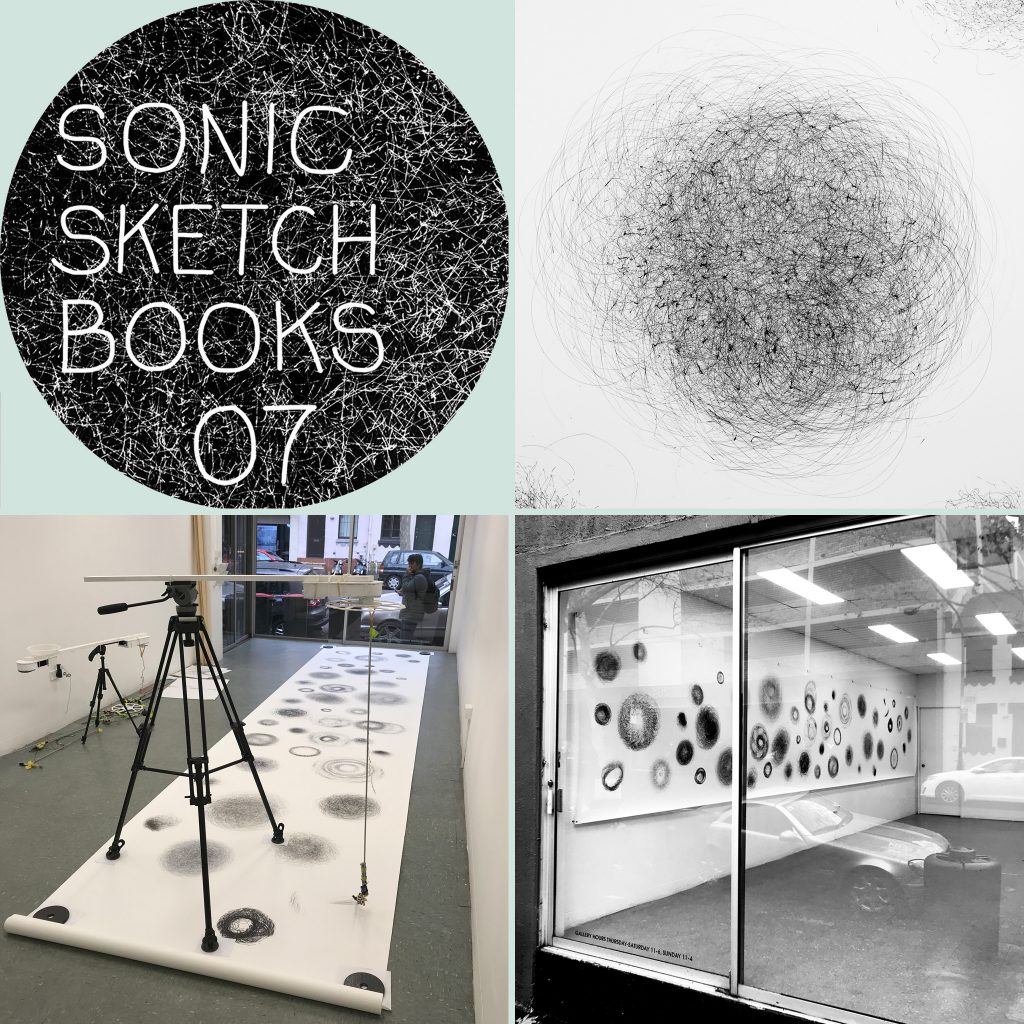 release date: 16 february 2021
listen on soundcloud
experimental aleatoric systems of drawing and sound performativity
This episode presents excerpts from three soundscapes I made to accompany the exhibition of an 8m long drawing created during a 10-day residency at Stacks Projects, an artist-run space in Potts Point, Sydney.
The soundscapes are constructed from recordings of 50+ simple autonomous kinetic drawing apparatus that were set up and left to operate for extended periods – up to an hour – without intervention. Each device is a unique combination of a modified turntable, found objects, rods, cables and pens, in an assemblage suspended from a camera tripod. The drawings were generated on an 8m roll of heavyweight drawing paper gradually unfurled on the floor.
The making of each drawing generated rhythmic patterns of sound that I captured with a digital audio recorder placed near each developing drawing at floor level. The sounds were manipulated by layering, time-shifting, EQ and other simple effects, to produce three collections of six-minute tracks replayed in the gallery from three spatially separated speakers. Each sequence had varying periods of silence between tracks – a compositional strategy to ensure modulation of the soundscape dynamics in the exhibition space.
These sounds, derived from production of the drawings, infuse the exhibition space with an unusual musicality intended to inflect the viewers' reception of the exhibited 'ecology of aleatoric drawings' – the 8m long sheet having been lifted from the floor and hung on the wall.