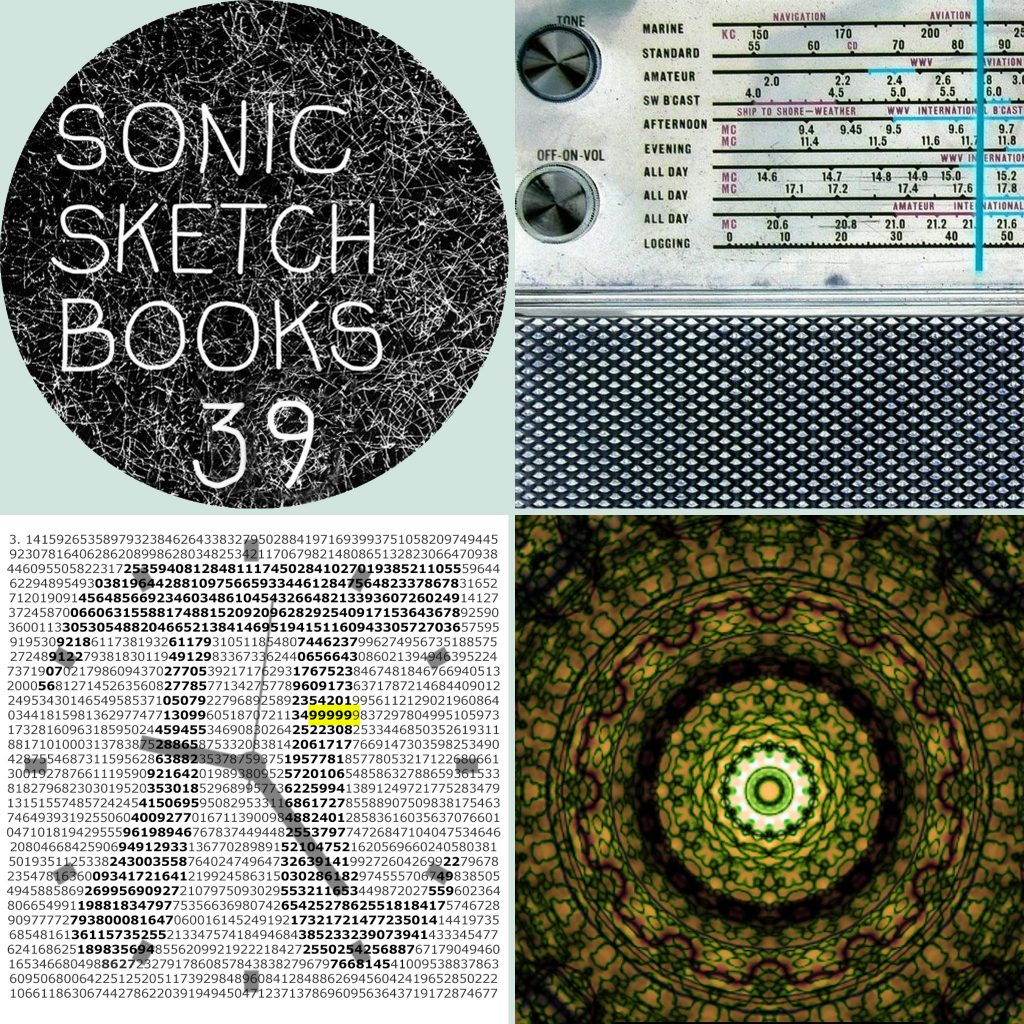 release date: 28 september 2021
listen on soundcloud

This week's composition is titled 'To Higher Ground'. I constructed it over the past week, returning to strategies of using spoken word appropriated from diverse sources that I began with in the 1970's when I'd cassette record voices from broadcast television and shortwave radio to use in cutups for performances, installations and super 8 film soundtracks. The tools have changed but the strategy remains one I continue to explore and experiment with.

The semantic demand of the spoken word activates only for those languages we, as individuals, can comprehend. For those we do not, the rhythms, cadences and inferences of heard disembodied spoken words carry cultural and humanist emotional references that vary depending on our prior interests, exposures, curiosities, capacity for empathy and so on.

In 'To Higher Ground', fields of sound created with tools like the MakeNoise Morphagene, EMF detectors, and apps such as RadioGarden and Natural Readers, are combined with my field recordings to form aural spaces populated with borrowed de-contextualised words, phrases and statements from various recognisable and anonymous speakers.

Sonic Sketchbooks is an art project of slow listening and poetic intent, offered to our 'interesting' times of incoherent abundance, accelerated attentions and generalised anxieties.

spoken word fragments
known
Hito Steyerl – contemporary artist
Noam Chomsky – linguist, philosopher
Slavoj Žižek – philosopher
Boris Groys – art critic, philosopher
Marina Warner – historian, novelist
unknown
voices found via Radio Garden app