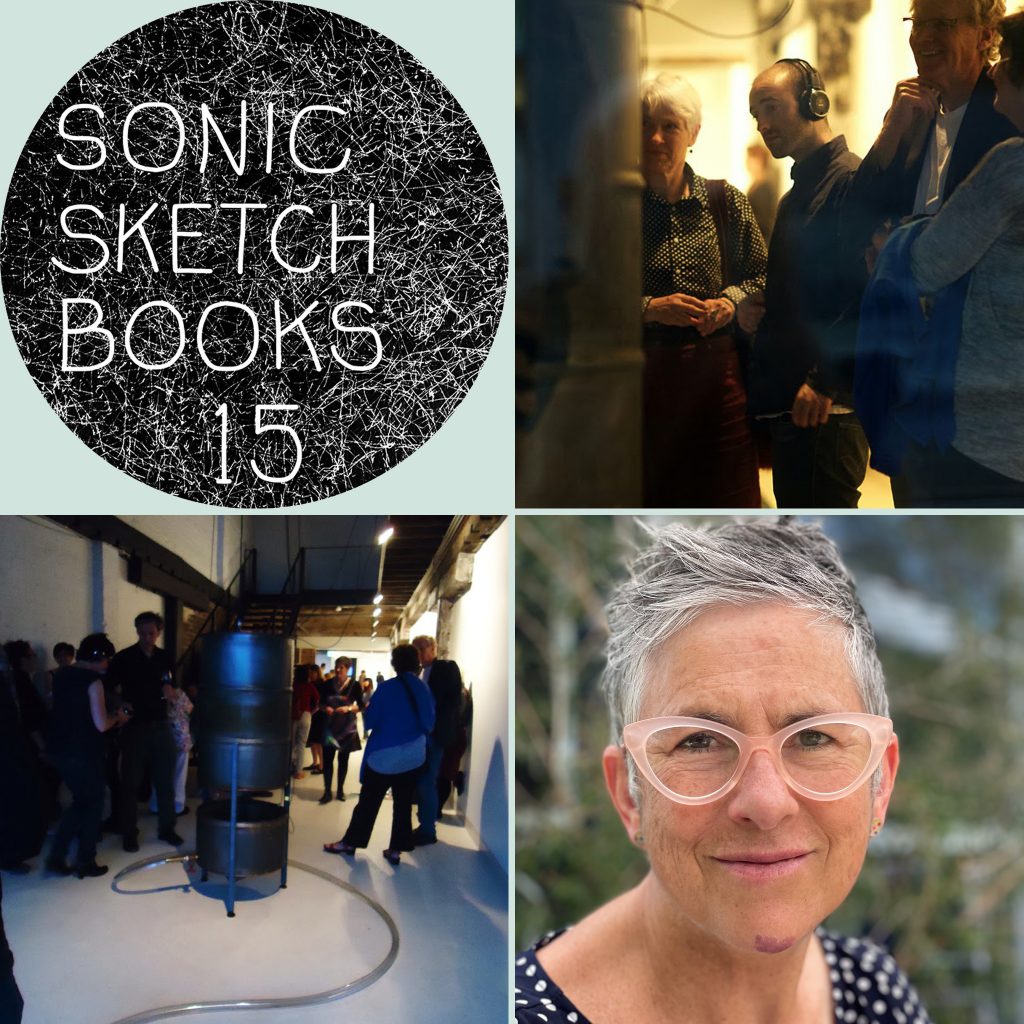 release date: 13 April 2021
listen on soundcloud

guest episode: virginia hilyard

This weeks program is an interview with artist Virginia Hilyard, a filmmaker, sound recordist, visual artist and teacher with early training in architecture and sculpture.

Virginia has been making and exhibiting work since 1985, and her solo and collaborative works have been shown in cities and regional centres throughout Australia, South East Asia, Europe, the UK, North America and Canada.

Virginia and I were organising members of the Sydney Super 8 Film Group in the 1980s and in the past decade we've developed and presented sound art exhibitions together.

I took a train out to Sydney's inner western suburb of Hurlstone Park to meet with Virginia at her home, to ask her about her work with sound, particularly a series of international and local residencies and workshops she's undertaken in recent years.

tracklist

03:20 – 05:15 – train station, trans-Siberian railway journey 2018

06:05 – 07:25 – thunderstorm in Germany

09:40 – 12:20 – Ice Sound, 2013

18:15 – 19:55 – Picture Start, 2016 – soundtrack excerpt from 16mm film installation.
Soundtrack from field recording made in western Iceland. Contact mics attached to a steel guy rope supporting the Hellissandur longwave radio mast, one of the tallest structures in northern Europe.

20:20 – 23:15 – Ice Sound, 2013. field recordings of Snæfellsjökull, a volcanic glacier in western Iceland, 2013. Mix by Sean Hay

24:40 – 26:10 – excerpt from installation 'somnauralisms', Articulate project space 2017

27:25 – 28:55 – trans-Siberian railway journey 2018

30:55 – 32:10 – Olkhon, late night, a stop on the trans-Siberian railway journey 2018

34:30 – 39:35 – Room Tones, Super 8, stereo, 11:30, 2012 – soundtrack excerpts

40:45 – 41:55 – field recording of regent honeyeater 2019 (Anthochaera phrygia)

43:25 – 45:00 – humpback whales, hydrophone recording 2019

46:25 – 50:35 – excerpt from performance by Virginia Hilyard at Articulate project space, Leichhardt on 30 November 2019, International Remembrance Day for Lost Species


links

Virginia's website

somnauralisms

Picture Start – Keri Glastonbury review in Artlink online

Ice Sound text

Iceland field recordist Magnús Bergsson

Australian Wildlife Sound Recording Group

Jez Riley French – field recordist and microphone maker

Chris Watson – field recordist