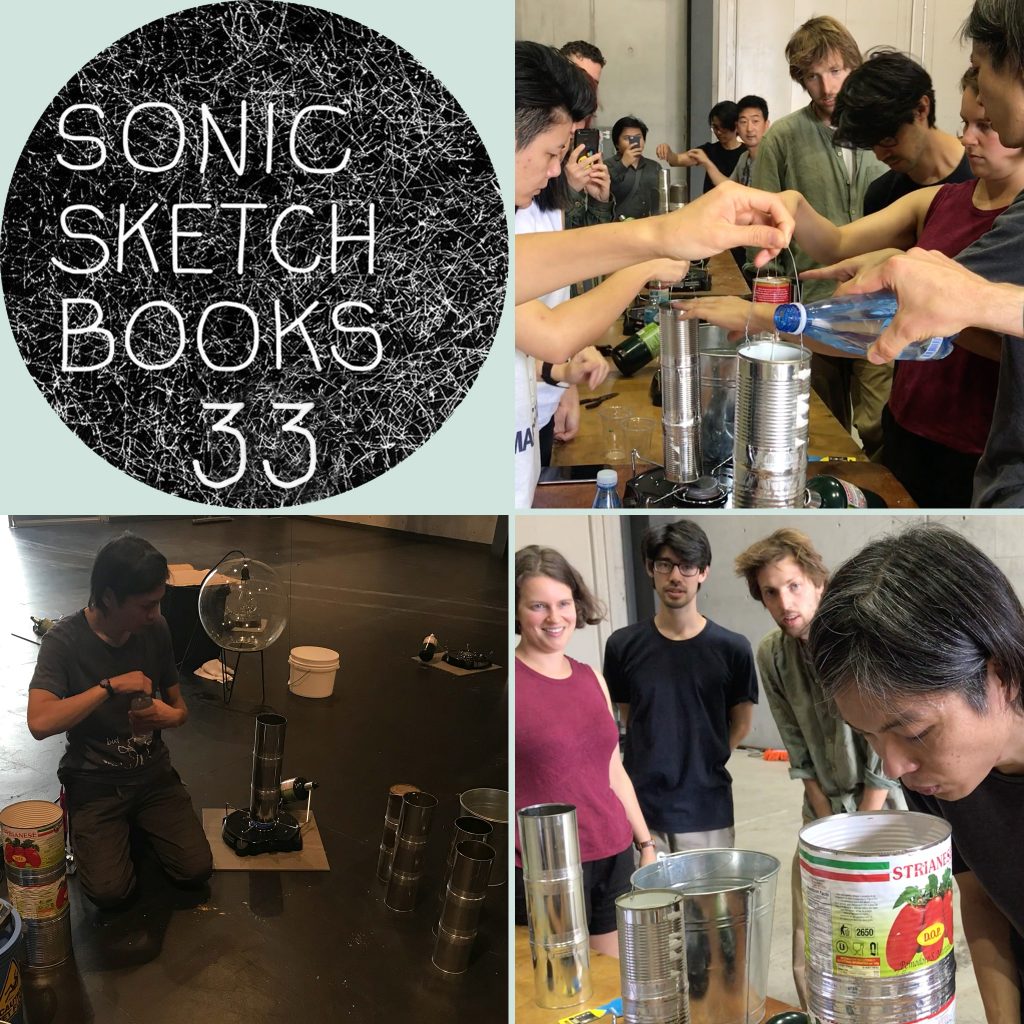 release date: 17 august 2021
listen on soundcloud

This episode is an unedited recording I made, with the artists permission, of an improvised collaborative soundscape made by participants in a workshop led by japanese artist Tetsuya Umeda who had presented an hour-long solo performance a couple of nights earlier as part of the 2017 Performance Space Liveworks Festival at Carriageworks which is housed in repurposed 19th century locomotive workshops in inner city Eveleigh.

Umeda-san uses simple physics involving heat and harmonics, pressure, gravity, dry ice and everyday objects to create multi-source sonic events which he performatively activates, wandering around amongst diverse objects and devices strewn in a large circle around which the audience gathers.

We watch him set up assemblages that will drip, explode, tumble, or fall at some indeterminable point along the hour-long journey. At the show I attended, the performance was underpinned by reverberant harmonic drones emanating from many heated columns, each made of three empty food tins stuck together sitting over small gas burners. Umeda-san would place the tubes on the burners at different times, and each would take a little while to begin its drone and over time, the various drones combined into strange standing wave patterns tha the could then vary by moving his hand over the column, removing from the heat, adding a little water and so on.

In the Saturday afternoon workshop, with about 20 others, Umeda-san showed us how to construct one of these instruments that produces a single resonant frequency tone, and we all made one each –  later, in the same cavernous space in which he had performed, the group created an improvised soundscape using the tone-tubes and other found objects and materials provided by Umeda-san and/or found in pockets and backpacks.
video of Tetsuya Umeda performance in Melbourne, 2017