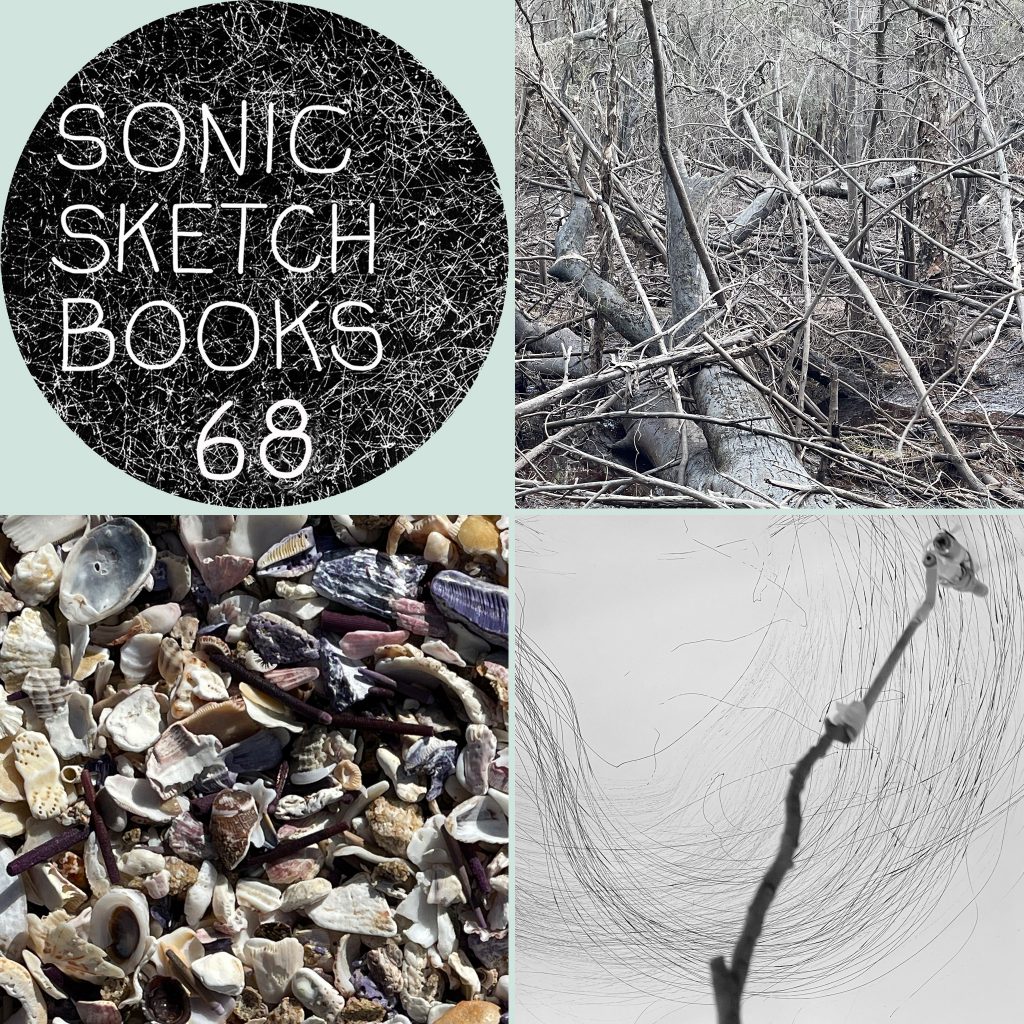 release date: 16 august 2022
listen on soundcloud

This episode is a composition titled 'I couldn't find any trees…'. As is often the case, I sat down at my iMac to build it from recordings I've made since the release of the previous episode.

Yesterday, I walked to a relatively remote ocean beach south of Sydney with my partner, one of my sisters, her husband and their two adult daughters, celebrating one of their birthdays.

In the winter sunshine, as people have always done on shell grit beaches, we casually chatted and combed through the crunchy underfoot fragments in search of tiny treasures of form, texture, pattern and colour.

One of my nieces focused on collecting from the millions of tide-tumbled shards a handful of sea urchin spines, all a deep maroon-violet. As her gather developed, she commented on the beautiful micro-acoustic glass-like sounds the tiny rods made as they knocked against each other in her palm.

So, I recorded that tiny sound and used it as the core of this sonic sketch. Their tumbling tinkling tones randomly roll under the first ten minutes of the composition. 

Other sounds encountered in this meander from forest to street via beach, classroom and digital time-spaces are:

water dripping in a sandstone cave in a recently flooded forest,

a student drawing with contact mic attached to a pen and the signal diverted through a delay pedal,

a small rubber ball being rolled around inside an old square biscuit tin,

the rhythm of an ad hoc drawing machine in one of my experimental drawing classes,

some noodlings with miniature keyboardless synthesisers,

and, from the weekday streets of Redfern on Gadigal country, labourers taking down scaffolding 15 storeys up one of the many residential tower blocks being built like so many artificial cliffs and mountains on this age old hill top.