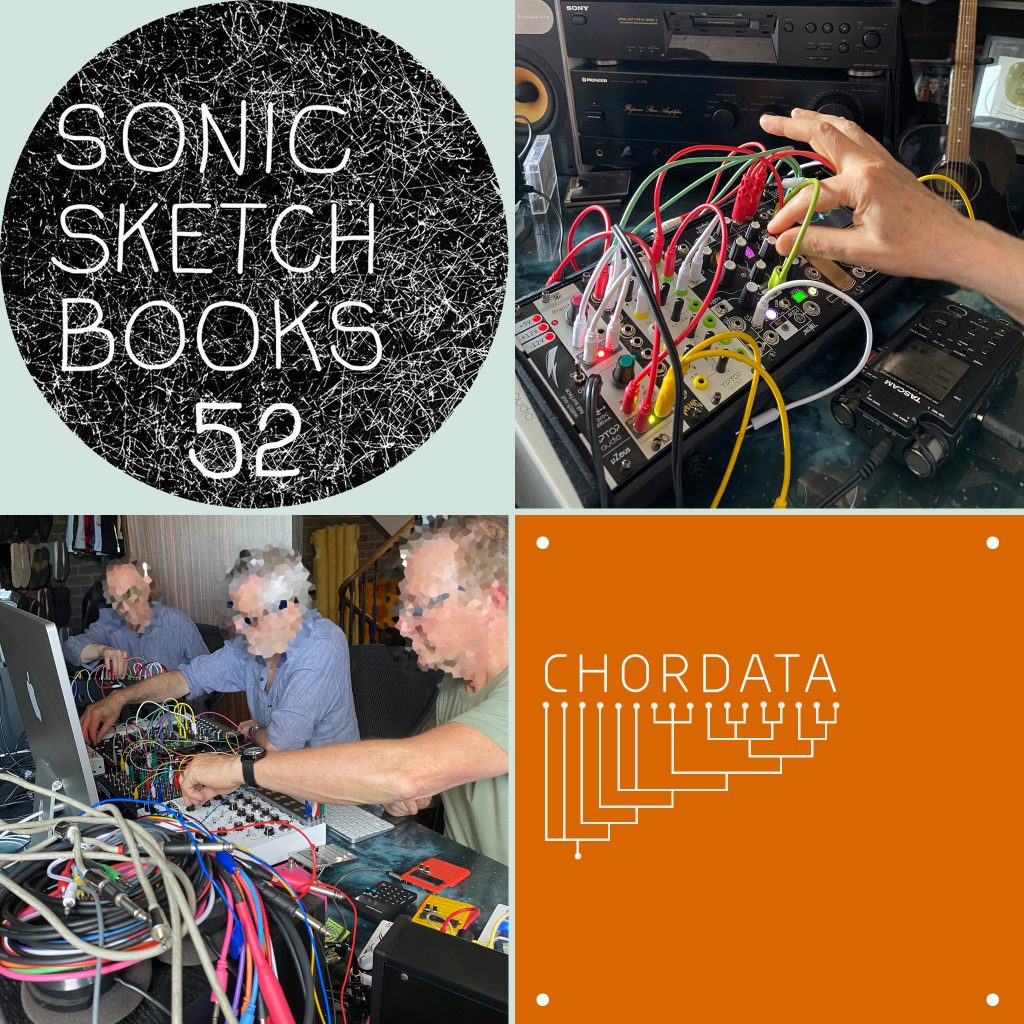 release date: 28 december 2021
listen on soundcloud

This is the final episode of the Sonic Sketchbooks podcast for 2021. There will be an indeterminate hiatus before starting up again. If you stay subscribed, the next episode should appear for you sometime in February 2022.

For this past year of 2021, I've been getting together with two friends and artist colleagues – Michael Thomas Hill and Ross Rudesch Harley – to make sounds with our various synthesisers, music softwares, mics and a couple of 'normal' instruments. In the tradition of such things, much time was spent coming up with a collective name – together we are CHORDATA. This episode is the debut airing of a few of the Chordata sonic constructions.

At the beginning of the year, here in Sydney Australia – Gadigal land of the Eora nation – we'd get together weekly in Ross's home studio to wrestle with multiple devices, too many cables and adaptors, an antiquated mix desk, analogue/digital signal translations, over-complicated softwares and our differing musical preferences, to create freeform soundscapes that perhaps only a parent could love. Gradually each of us succumbed to the allure of modular synthesis, buying into different devices and systems that suit our varying temperaments and sonic preferences.

During the three-month-plus mid-year COVID-19 stay-at-home lockdown we devised a methodology to continue the investigative pleasures of our weekly sonic get togethers, without actually getting together.

Using a shared online folder, each of us prepared bed tracks of four minutes duration and nominated one of the other three to add a second layer which would be forwarded to the third Chordata member for addition of a final layer. Along with the time limit, another rule was titles of a single four letter word.

Over the lockdown, we generated over 40 of these sound sketches from which I've selected just five for this episode – kelp, musk, poly, board, and tint – preceded by an earlier live recording we titled 'No.1 in Norway'.