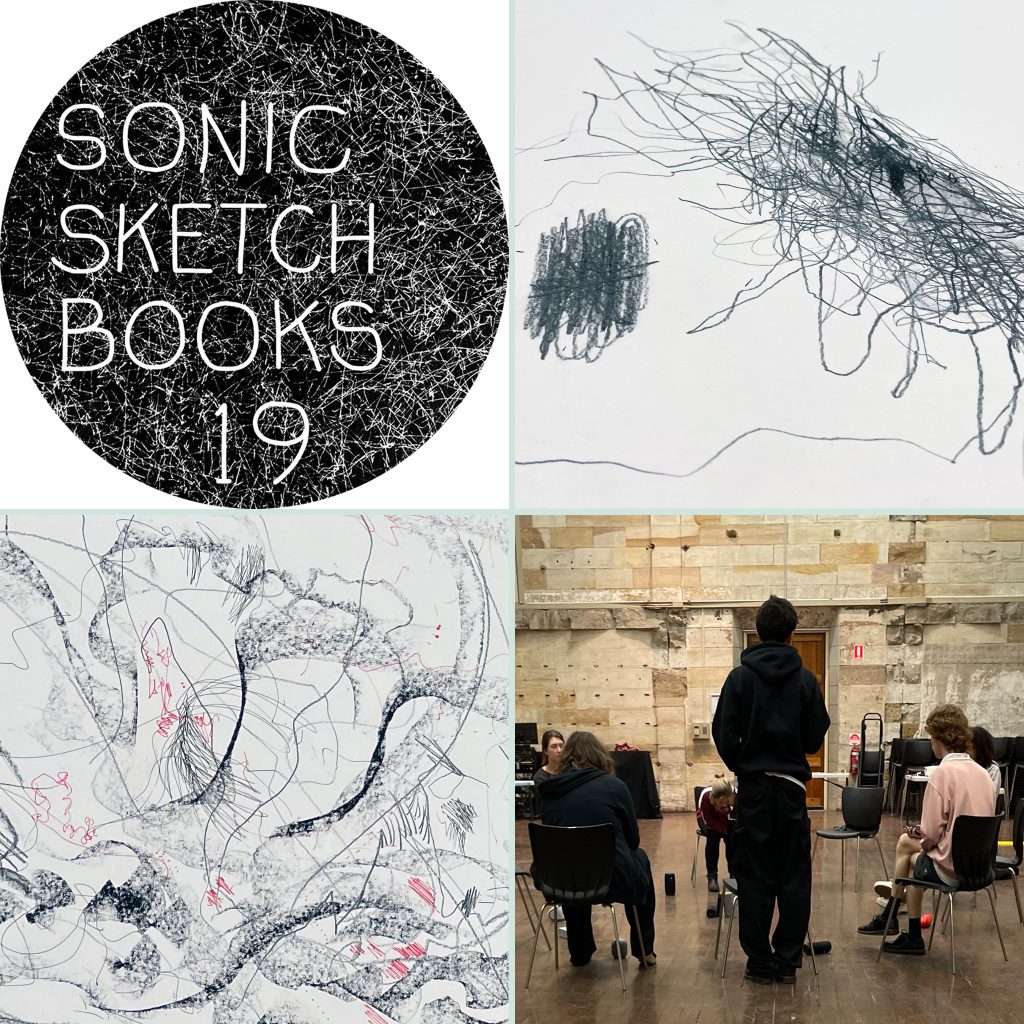 release date: 11 may 2021
listen on soundcloud

sound + drawing workshop, national art school 2021

This weeks episode is from a two day sound and drawing workshop I developed and conducted in May 2021 with 3rd year BFA students at the National Art School in Sydney's inner-city suburb of Darlinghurst. I'm a sessional tutor there, teaching two foundational streams with first year students – introduction to digital media, and experimental and expanded drawing.

The workshop was in two parts – acoustic and electronic – both exploring the often neglected sonic and performative qualities and potentials of drawing, the representation of sound through drawing, various forms of the graphical score, and the diverse sonic textures and musicality of mark-making generated with different implements and media and recorded with different microphone types.

On the first day we devised means of acoustic amplification of the act of drawing and performed improvised ensemble pieces in the tradition of Cornelius Cardew's Scratch Orchestra.

On the second day, we worked with digital audio recorders and mobile phones to record drawing actions using a variety of microphones, then simultaneously replayed the recordings through portable wifi speakers – one for each student – to create a Cageian sonic ensemble of chance encounter.

I assembled this episode's series of sketches from recordings we made during the workshop, staged in a huge renovated 19th century sandstone prison cellblock now used as a teaching space.

Thanks to all the students who participated and especially Lydia, Charlotte and Zane who provided their recordings for me to intermingle and cross-pollinate with my own for this episode.