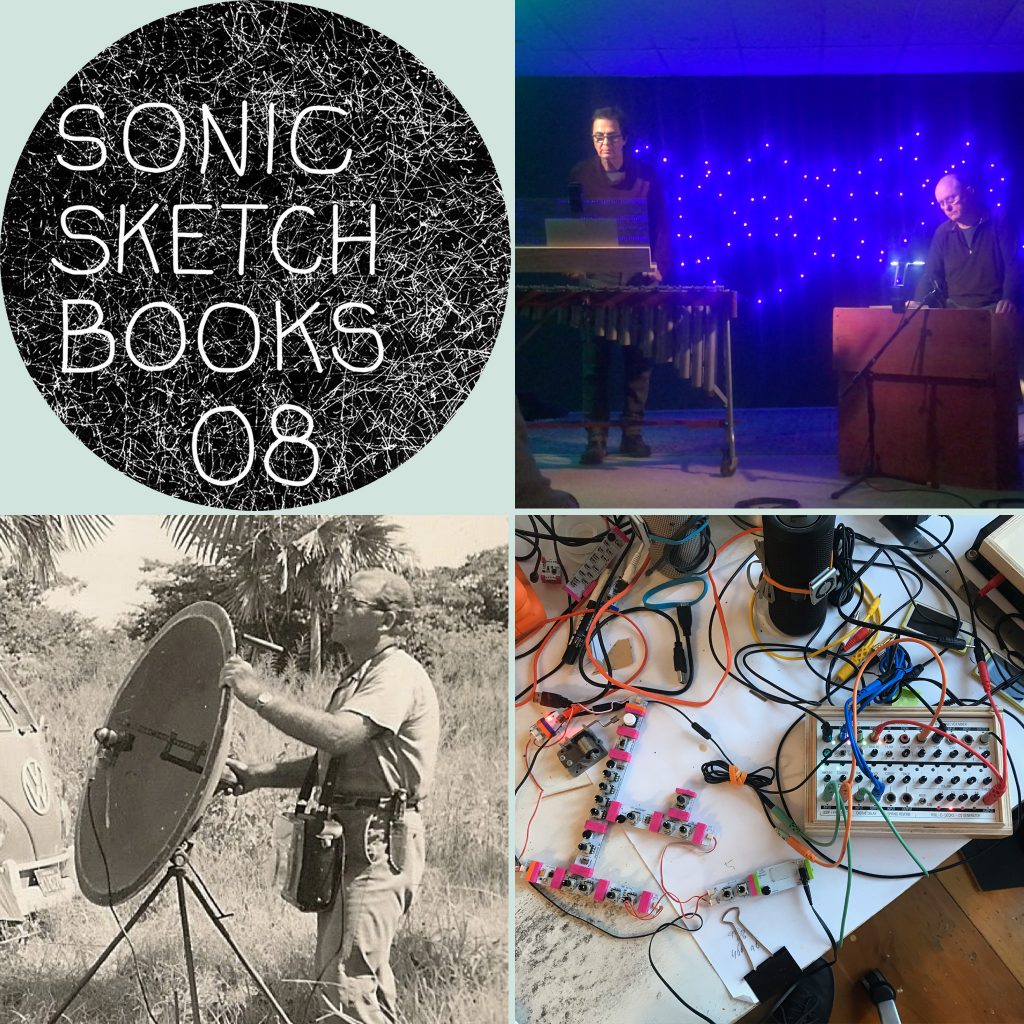 release date: 23 February 2021
listen on soundcloud
sonic event for electronics and found voice
This episode is a live recording of rehearsals I did in preparation for an experimental music night on 24 August 2018 at Servo in the steel city of Port Kembla south of Sydney.
Mesotonal composer and colleague Kraig Grady invited me to make a performance in the evening program that also included music students from Wollongong University, and the headline act Whirlpool, a duo of Kraig playing his mesotonal vibraphone and renowned keyboardist Chris Abrahams playing drones on a small harmonium.
My performance involved setting up five wi-fi speakers on the stage which were fed sounds from ipods, iphones, littlebits electronics and a Koma FieldKit effects box all of which I manipulated live on stage.
The inputs included CV generated electronics, excerpts from my field recording library and voice fragments of biologists talking to their tape recorders while field recording animal sounds – the found voices.
It was an experiment in mixing together disparate sound modalities to create a poetic sonic event existing somewhere on the margins of music but well inside the territory of sound art.