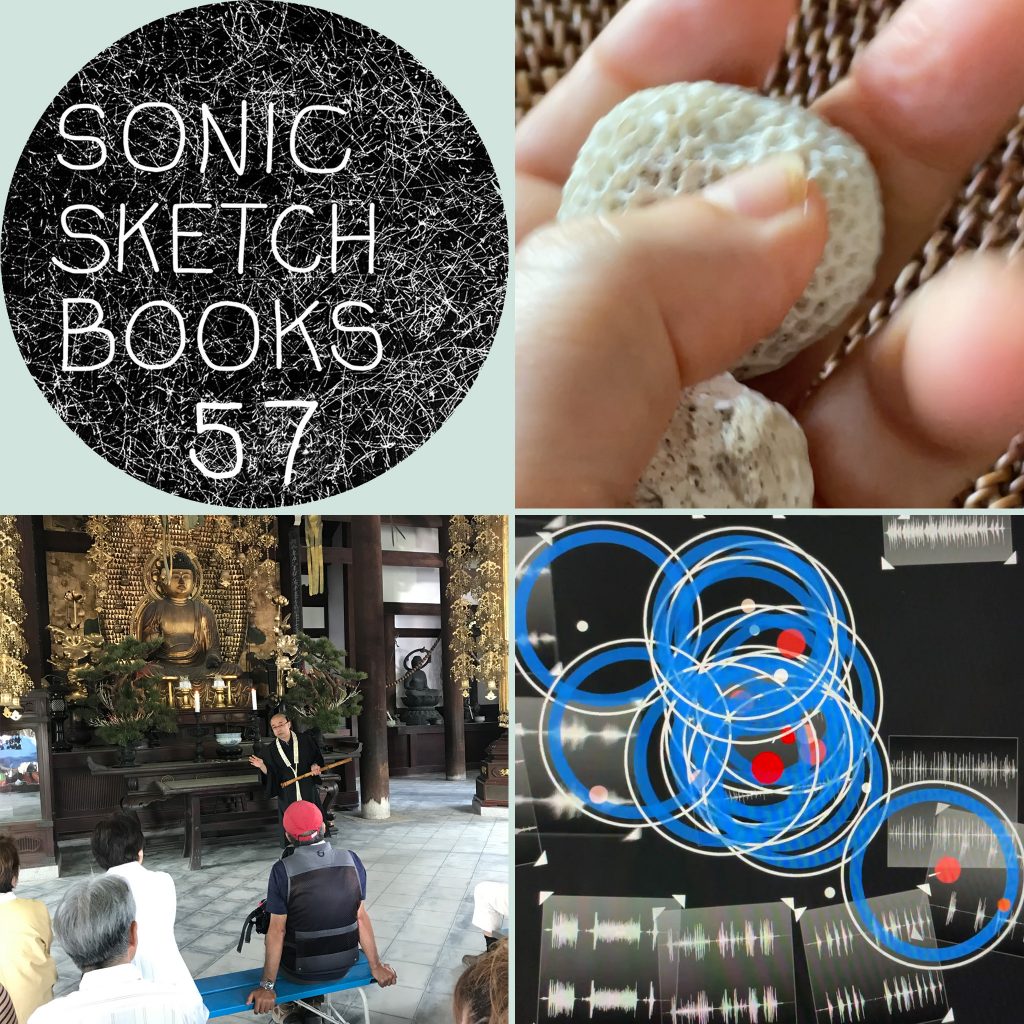 release date: 15 march 2022
listen on soundcloud

This episode presents a new composition featuring pieces I've been making with an app called Borderlands Granular that I've had on successive iPads for the past couple of years. It is by far one of the best experimental sound software tools I've used – which may be due to the authors' acknowledgement of being inspired directly by the works and writings of John Cage, Brian Eno and computer music pioneer Max Mathews.

Borderlands originated as a class project at Stanford University's Center for Computer Research in Music and Acoustics in 2011. Chris Carlson and Ge Wang co-authored a paper describing a desktop computer version of the software in 2012 and Carlson released the iPad version in 2013 with a significant upgrade in 2020.

The software allows for direct live recording ie sampling of sounds which can either be captured for storage and use in the system, or the iPad mics can be left open for live processing.

The neat interface is well designed for visually intuitive self-learning. The basic premise is of three tiers of visual presentation.  Firstly, sound panels – the audio sources, represented as rectangular sonograms that can be scaled, stretched and easily positioned anywhere on the screen. Multiple panels can be invoked simultaneously.

Secondly, grain voices – playback fragments from a sound panel. Thirdly, grain clouds – a generalised scalable container of up to 32 grain voices, with a vast array of parametric controls including number and duration of grains, panel size, pitch, playback direction, stereo placement, overlap, modulation, resonance filters, ADSR envelope and so on. Grain clouds can also be easily positioned anywhere on the screen and sound panels and grain clouds can overlap to quickly build extremely complex sonic interactions, or be isolated to create sparse subtle fields.

The interface is multitouch with negligible latency. Sequences of movement and interaction between sound panels and grain clouds can be recorded for playback. All audio output can be recorded to 48K WAV format, and entire collections of panels and clouds can be saved as scenes.

For this episode, I worked over a few days recording samples of sounds made with objects in the apartment, then used these samples to generate a series of 5 to 10 minute borderlands outputs. A few of these are used in the composition interacting with field recordings I made in Japan in 2017.

The composition commences with a sonic catalogue of the sampled sounds, followed by the series of sketches combining borderlands outputs with the field recordings.

See borderlands-granular.com for more information or to purchase the app via the iOS app store.

Link to Ge Wang and Chris Carlson 2011 Stanford paper.